May I first say, how impressed are you with my final product? Oh, so see the original blog post version from Smitten Kitchen...
Not so bad, eh?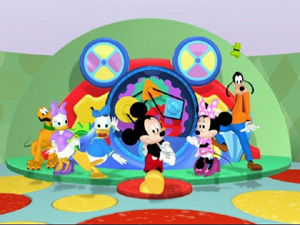 As you know, when it comes to photography and food my dinky blog pales in comparison to the big ones out there like Smitten Kitchen, Eat Yourself Skinny and the plethora more in the world of food, photography and blogging. My blog is the one that attempts to make their food and shows you what a real photo of the dish looks like taken off of your iPhone with a baby screaming, the microwave a flutter making loud noises all while Mickey Mouse is in the background doing the Hot Diggity Dog dance and apparently so too is your toddler, on the couch. So you quickly take the photo so you can yell at your child for jumping on the couch!
So I was looking up vegetarian dishes because I was tired of eating my same, boring foods. I love
butternut squash soup
, it's become my favorite. So I was in the mood for a warm hearty soup. It's actually been pretty chilly here in Texas since Christmas, so some warm, thick soup gliding down the throat sounded good to me. I noticed on the Blogs I Follow list Smitten Kitchen had a recipe for carrot soup with chickpeas. Well, I love carrots and I love chickpeas so I decided to try it. I have never had carrot soup before, but whenever I make baby food for Bambino I always try a small bit for temperature and cooked carrots taste so good, even without any seasoning. And then for Christmas dinner we had some amazingly delicious glazed carrots and so carrots then became my
it
dish.
I checked out the recipe and it looked easy enough and so I went with it. Since I love chickpeas (Hummus is a food group in the Tiffin Girl household) I decided to add the exotic crouton on top. Overall the dish was pretty good. It has some cumin and coriander in it so it gives it a familiar, motherland type of flavor to me and the cripsed chickpeas were amazing, how have I never eaten them before?
As I ate the leftovers over the week I realized the taste didn't sustain through the course of the week. Yes it was good, but with butternut squash I could eat it morning, noon and night. So no, I don't think I'll be making this dish again because I'd just rather make butternut squash soup, But the crisped chick peas were great, I may just make those for munchies!
Ingredients
Soup
2 tablespoons olive oil
2 lbs carrots
1 onion, chopped
4 garlic cloves, minced
1/4 tsp coriander
1/2 tsp cumin
1/2 tsp salt or more depending on taste
4 cups vegetable broth

Crisped Chick Peas
1 3/4 cup cooked chick peas (or 1-15oz can)
1 tablespoon olive oil
1/2 tsp salt
1/4 tsp cumin

Directions
1. Heat two tablespoons olive oil in a large pot over medium heat. Add carrots, onion, garlic, coriander, cumin, salt and saute until they begin to brown.

2. Meanwhile, heat oven to 425 degrees. Toss chickpeas with olive oil, salt and cumin. Spread them on a baking sheet and roast them until they are crisp. (This can take anywhere from 10-20 minutes) Toss occasionally.

3.Once vegetables have begun to brown add broth scraping any brown bits at the bottom. Bring to a boil and then simmer and cover with pot for thirty minutes, stirring occasionally.

4.Once carrots are cooked through, use an immersion blender (or regular blender, like me) and puree until smooth.

5. Sprinkle crisped chickpeas on top and serve!

Amateur Cooking Difficulty Scale: 3
This is a lot easier than the butternut squash soup because you don't have to break down a butternut squash! I went the expensive route and just used a bag of baby carrots so I wouldn't have to peel and chop, it was a lazy kind of day.

Overall, easy recipe, good tasting, but makes too much for just me to consume. I may make this again if I have guests to share it with. I think they would at least appreciate the aesthetics of the dish, didn't you?