When it comes to Hollywood, the only thing I keep up with is fashion and gossip. (Is there anything more?) I'm not a movie or television person, never have been. I remember as a child when going to Blockbuster my brother would go for the New Releases while I went to the Family section to rent 60's Disney movies. (If you haven't seen the original Parent Trap with Haley Mills or Bon Voyage, you're seriously missing out.) And Doris Day movies! Loved me some Doris Day! So to present day I don't keep up with movies at all. Whenever people ask if I've seen a recent movie I respond with, "I don't watch movies." to which I get a verbaless, befuddled look response. I know, I'm just like the kid in school who I tried to discuss Saturday morning's episode of Saved By the Bell and they respond with, "I've never heard of it." It was the one of the rare times The Tiffin girl would respond with a verbaless, befuddled look response.
Suffice it to say my favorite part of award show season is the fashion. Occasionally Hubby and I will watch the opening monologue of the award show, but I'm really more interested in the red carpet fashions. I've always watched it, I even recall being in labor with Bambina and the E! Live from the Red carpet Grammy Edition was on the television. Unfortunately, with two small children I'm unable to watch television when they are awake, and so I can't watch the red carpet live. I'm left to simply see photos online or DVR Fashion Police, but I prefer to just look online as to not be clouded by Joan and Kelly's comments.
And so I thought I'd share my opinions on best and worst dressed here. It's my virutal chair on Fashion Police, while my jokes aren't as professionally vulgar as Joan Rivers nor are they stylistically professional like George Kotsiopoulis, they're my Target shoes wearing, hair in a pony tail on most days, and six months past due a pedicure opinions.
Before starting, I do have to say that I was not overally impressed with the looks this award season. Usually there is at least one that blows my mind with beauty, but unfortunately I felt like Tom Colicchio lecturing the Top Chef contestants regarding the lack of talent brought to the plate (It usually happens once a season). Brad Goreski, what's going on? Or perhaps I'm just getting too old to understand modern day fashion?
Let's start with the better dressed of the night, as few of them as there are...
Amy Adams
Hayden Panetierre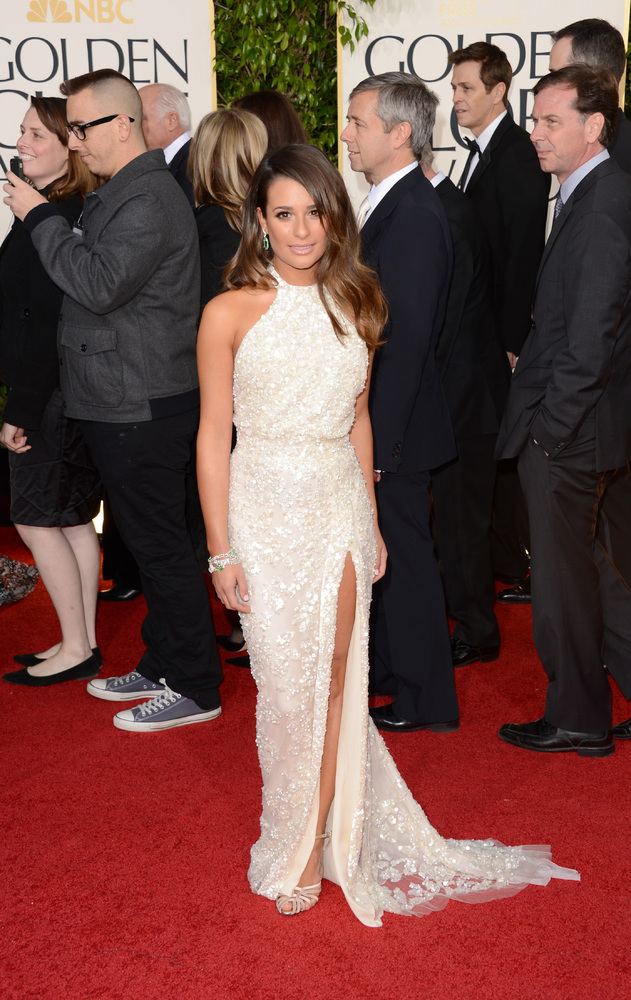 Lea Michele
Megan Fox
Rosario Dawson
I'm a sucker for a peplum!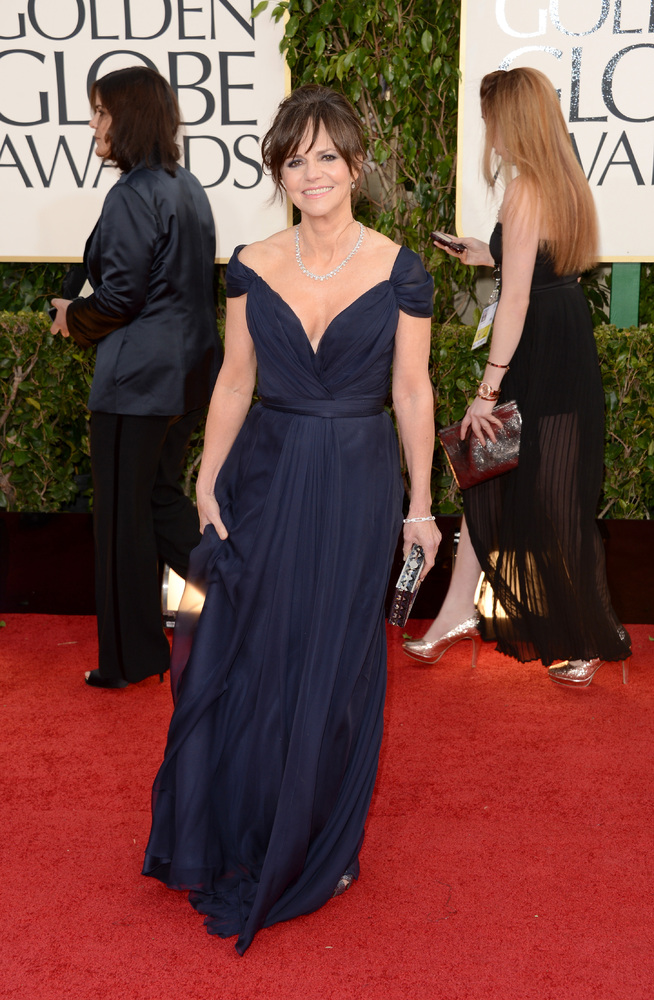 Sally Field
She'll always be Gidget to me!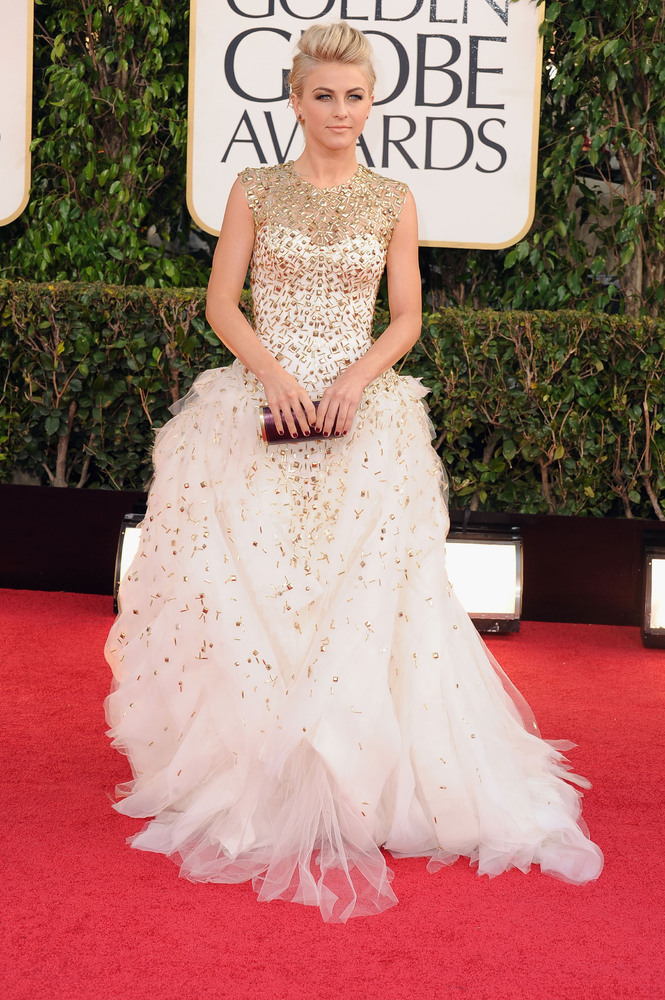 Julianne Hough
A tad more Oscar than Globes, but I still adore it.
As you can see, my best dressed picks (except for Sally) are all very similar in style.
The Almost Best Dressed
Claire Danes
Major props for showing up with a one month old at home, but the smokey eye isn't working.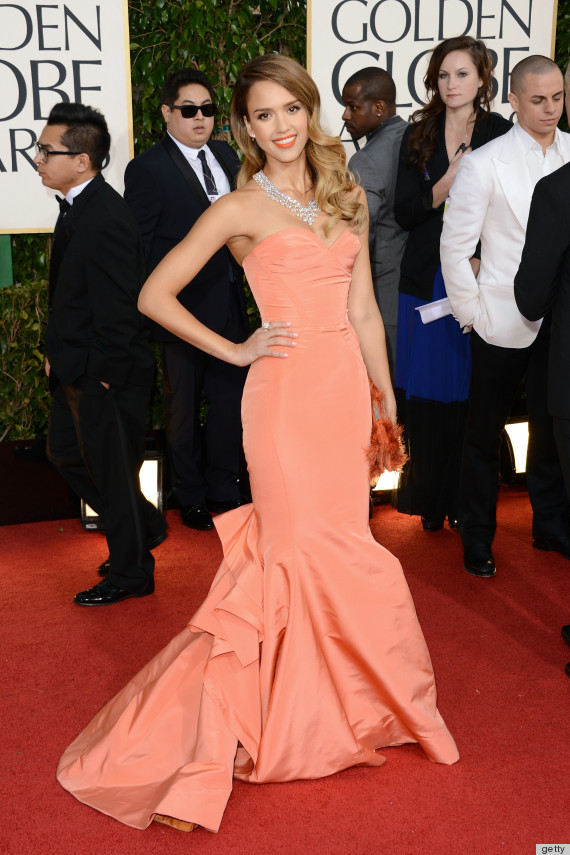 Jessica Alba
Beautiful dress and jewelry, but the dress and lipstick color look too much like a Starburst candy.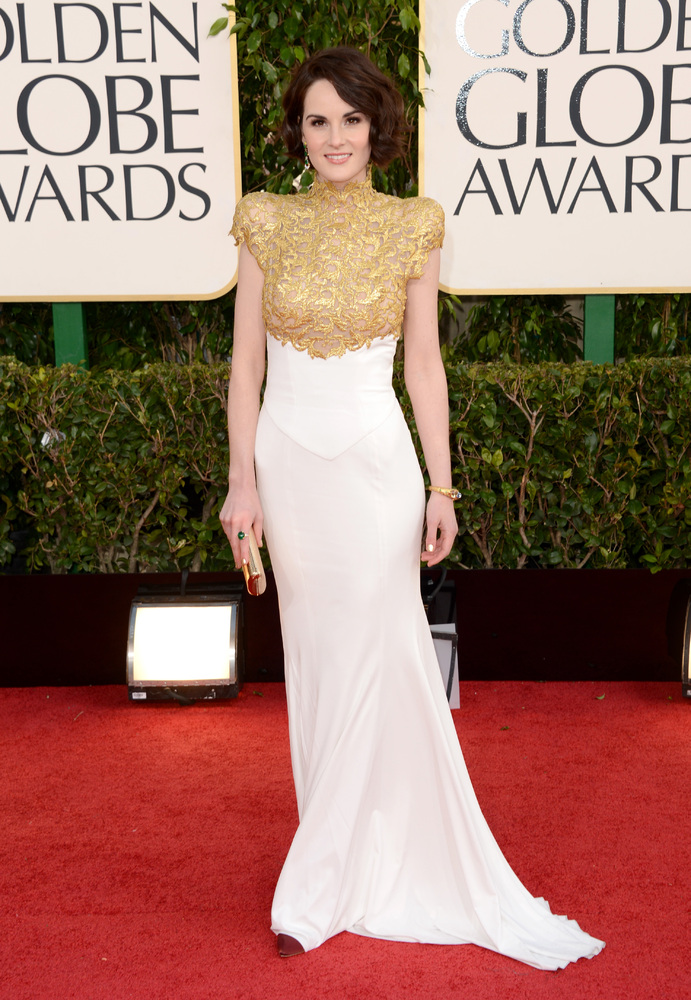 Michelle Dockery
If only it didn't have the linebacker shoulder pads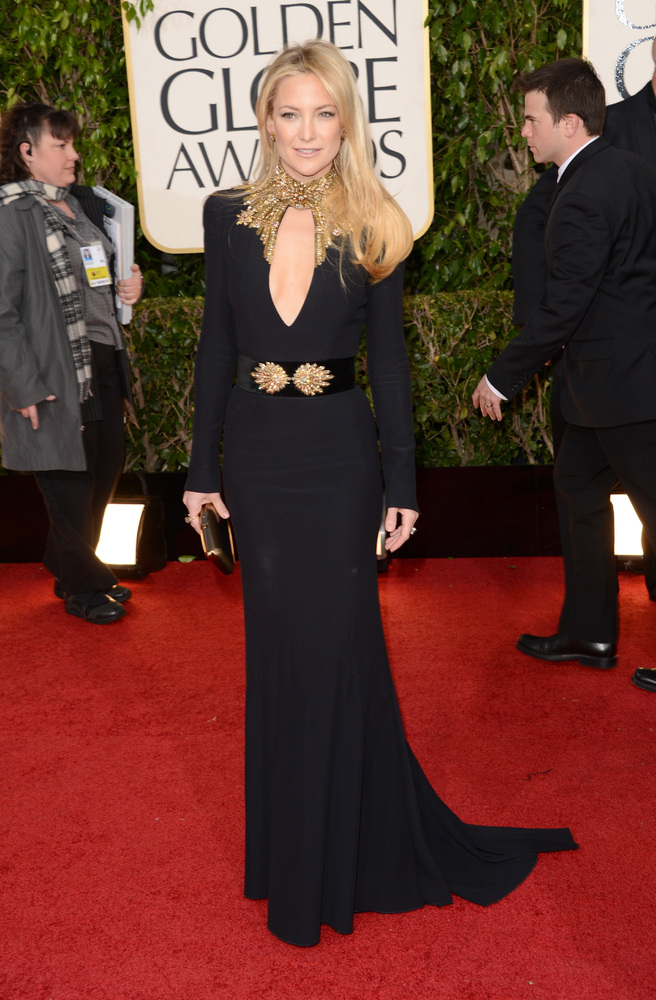 Kate Hudson
Again, with the shoulder pads?
Dressed for the MTV Music Awards
(The nice way of saying, cover up)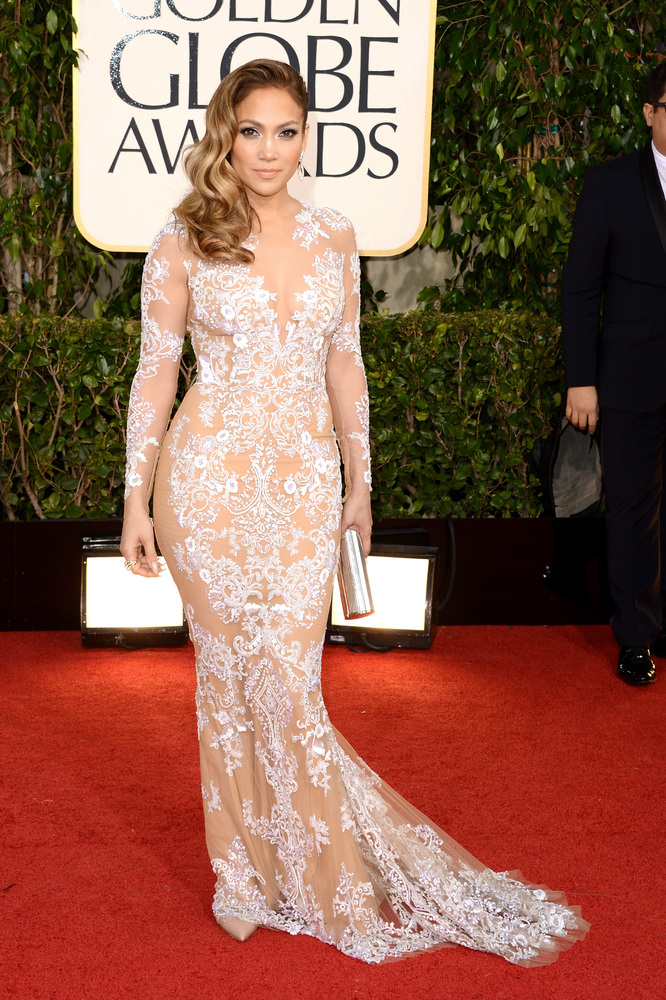 Jennifer Lopez
Not as bad as the infamous Versace Grammy dress, but still attention seekingly bad nonetheless.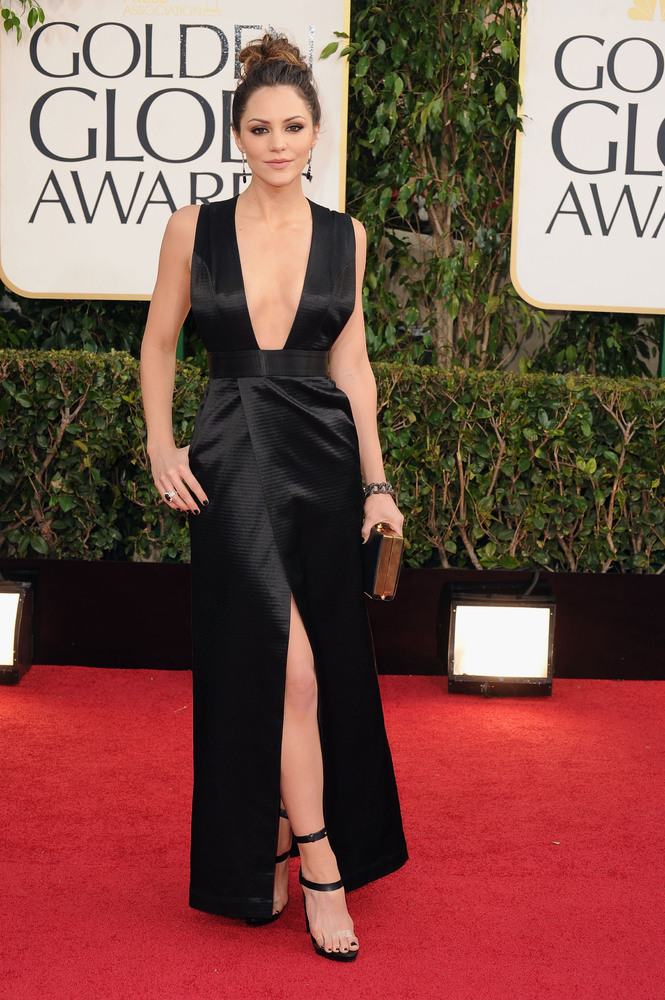 Katherine McPhee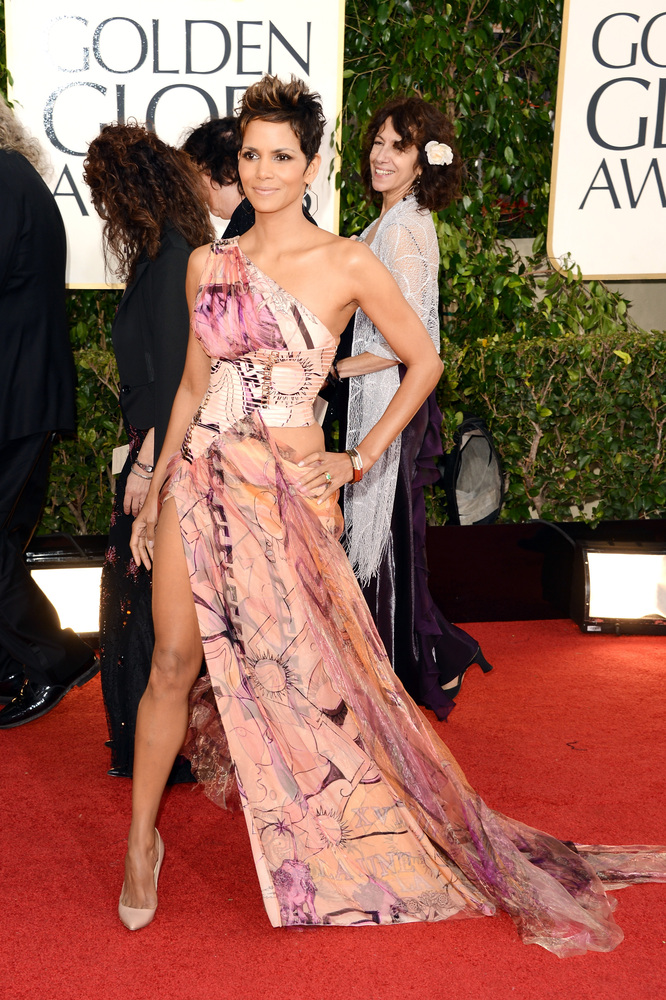 Halle Berry
I actually like the dress, but the print strikes me as too casual for the Globes.
Worst Dressed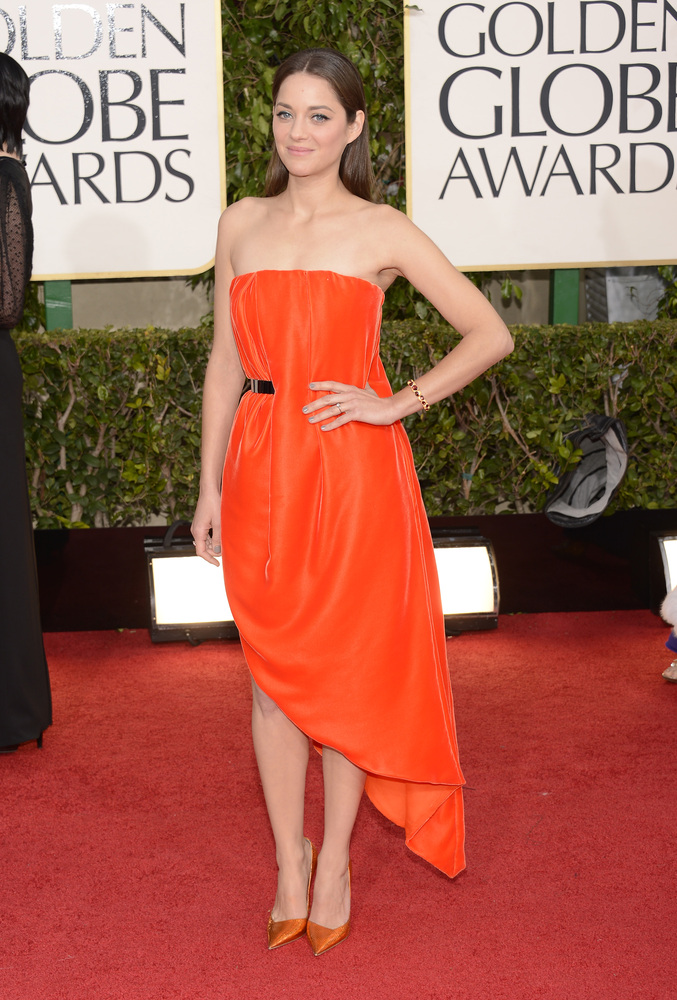 Marion Cotillard
It lacks symmetry, doesn't show of the beautiful figure and those shoes!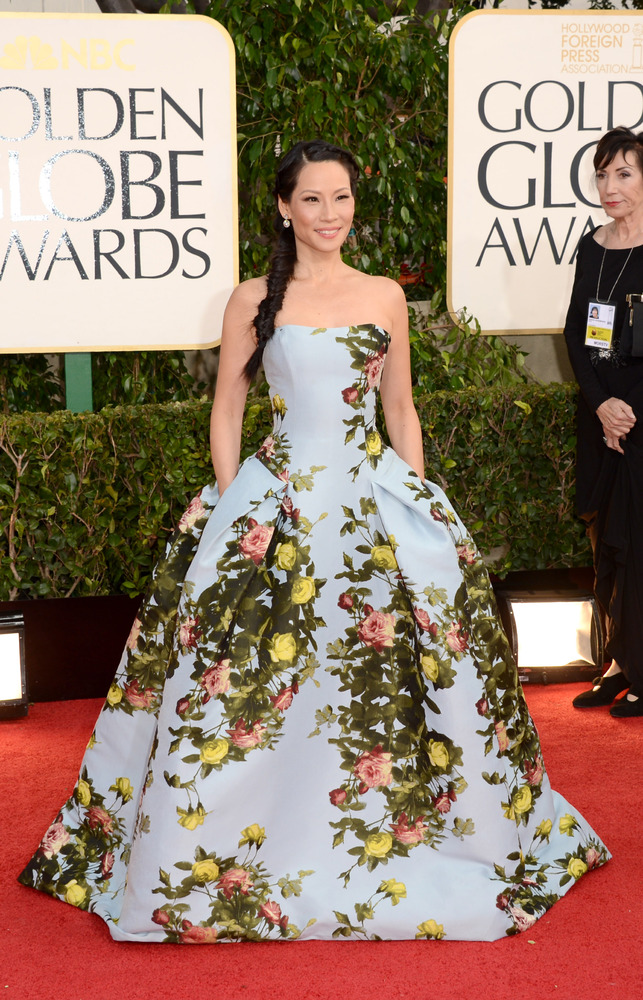 Lucy Liu
I think Fraulein Maria mistook her for a von Trapp kid and took down the drapes to make her dress.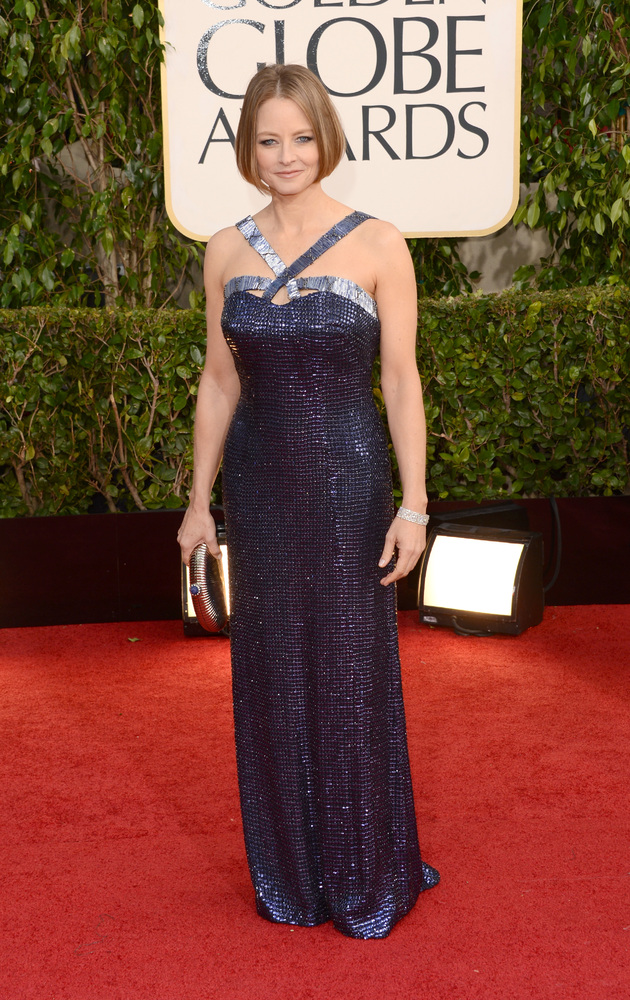 Jodi Foster
Why?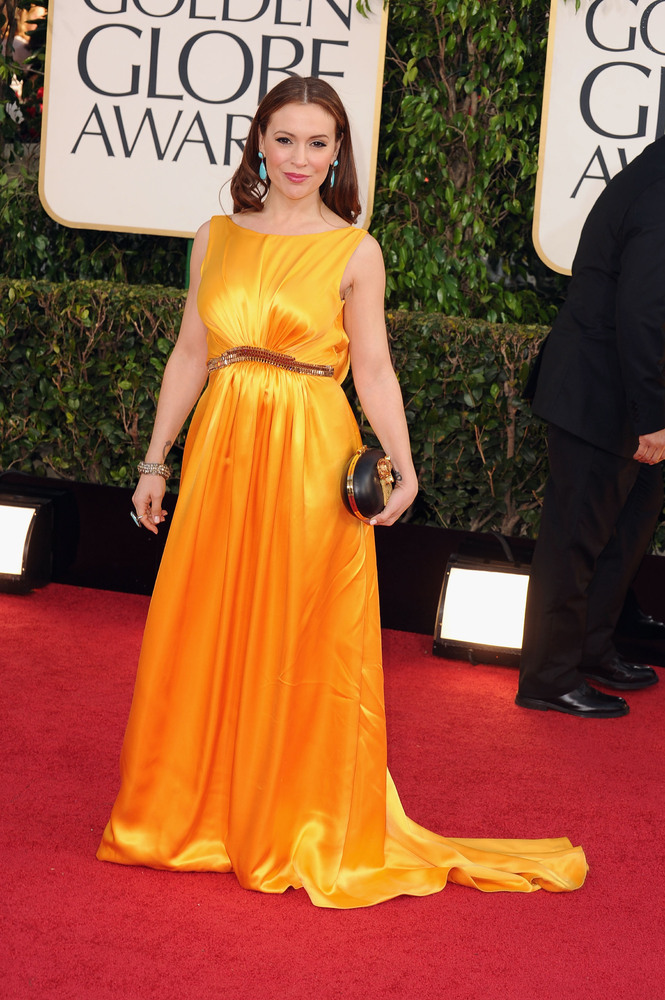 Alyssa Milano
I don't know what's worse, the color, the mismatched earrings or the fact that the dress is too big for her. And why was she at the Golden Globes?
And lastly, a major disappointment from Giulana Rancic, who usually pulls it out.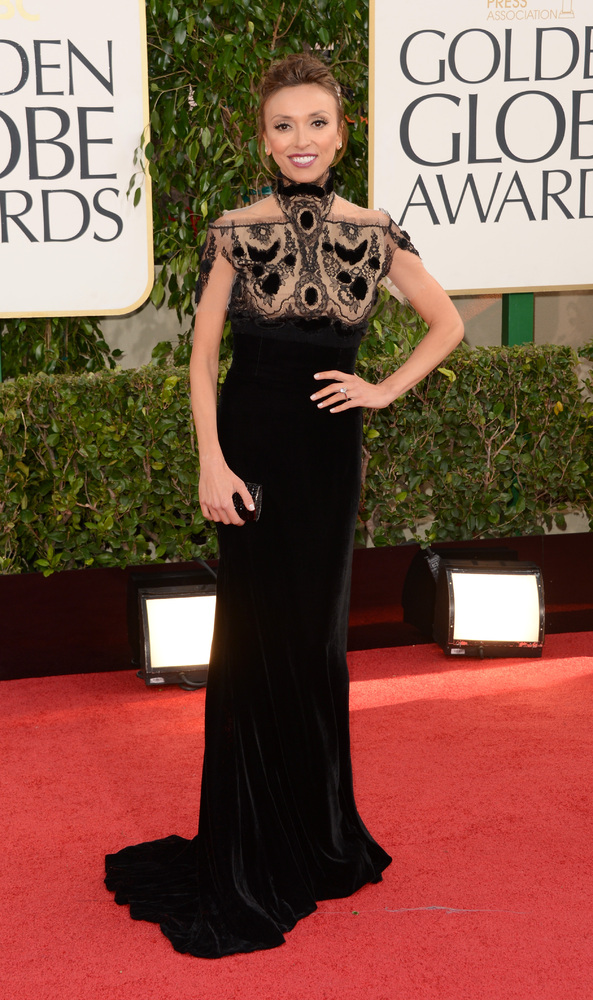 Are those peacock feathers?
And that's it. Overall, I wasn't too impressed by the style for the Golden Globes. Hopefully this isn't indicative of what the rest of Award Season will hold!
Images