Am I just getting really cynical when it comes to all things red carpet fashion, or did people just not turn it out last night? I know this is the third award show of the season that I'm declaring a fashion stalemate on the red carpet, but I was highly unimpressed with outlandish attire.
Apparently it's well known (So much so that Hubby even informed me of this earlier today) that the Grammy's have more of a casual vibe. Not MTV award level, but casual nonetheless compared to the
Oscar's. And so I kept this in the forefront of my mind, but as I perused the styles I got a little choked up when I saw that Kathy Griffin was one of the better dressed!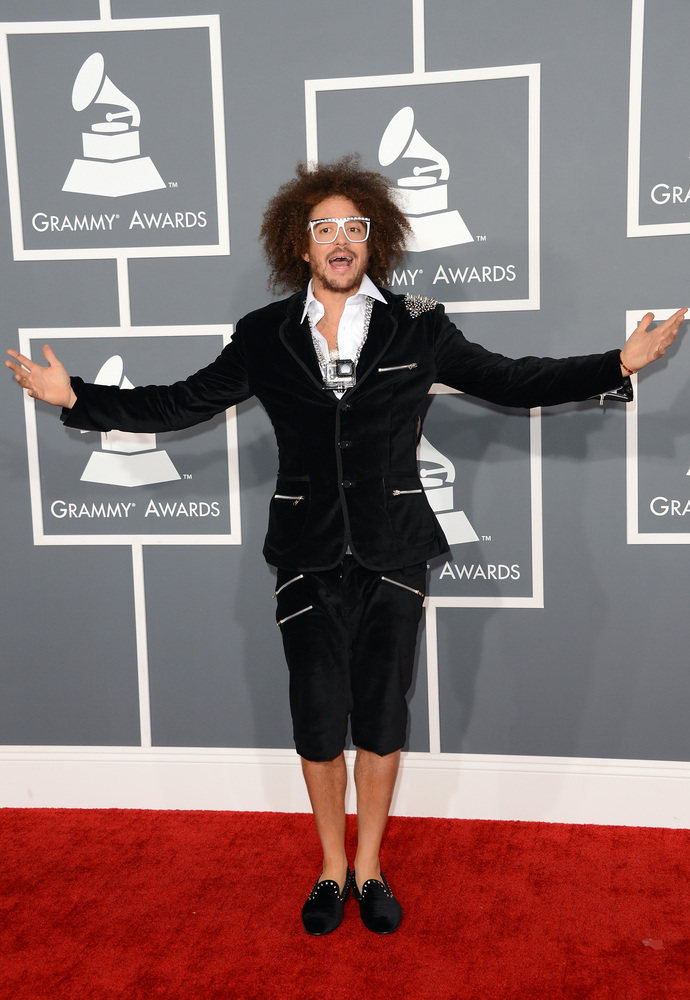 Despite CBS's alleged warning to attendees not to wear anything revealing (And if they did? Were they going to be blacked out like Brandi on Real Housewives of BH when she wore a sheer dress with no under garments while shopping with Lisa in some posh boutique?), the ladies sure brought their rebellion. Did you see all of the see through and cut out dreses last night? And did you see Red Foo of LMFAO? He had his legs showing from knee and below! I'm shocked his legs weren't blurred out or even worse, red listed from the carpet! (I jest, but I understand CBS's situation, it is a family show played at 7pm central time.)
And so while I was less impressed with the choice of attire of the attendees (Maybe it's because the talent level of musicians is on such a level that to conform to societal's standard of dress is unfathomable to them? But then what explains for Kaley Cuoco's channeling of Michael Jackson?), I still need to asses what I saw.
So let's get this thing started, shall we?
Better Dressed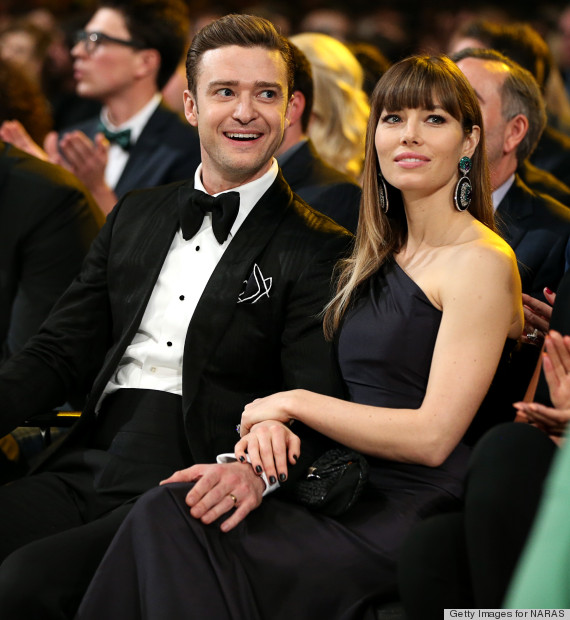 Jessica Biel
The Best dressed of the night didn't even walk the red carpet! I saw her in the crowd right before Beyonce introduced JT (Yes, I actually watched some of the award show!) and I LOVED the dress! So elegant, so classy. It may have been a bit much for the Grammy's but it went well with the theme of Justin's performance.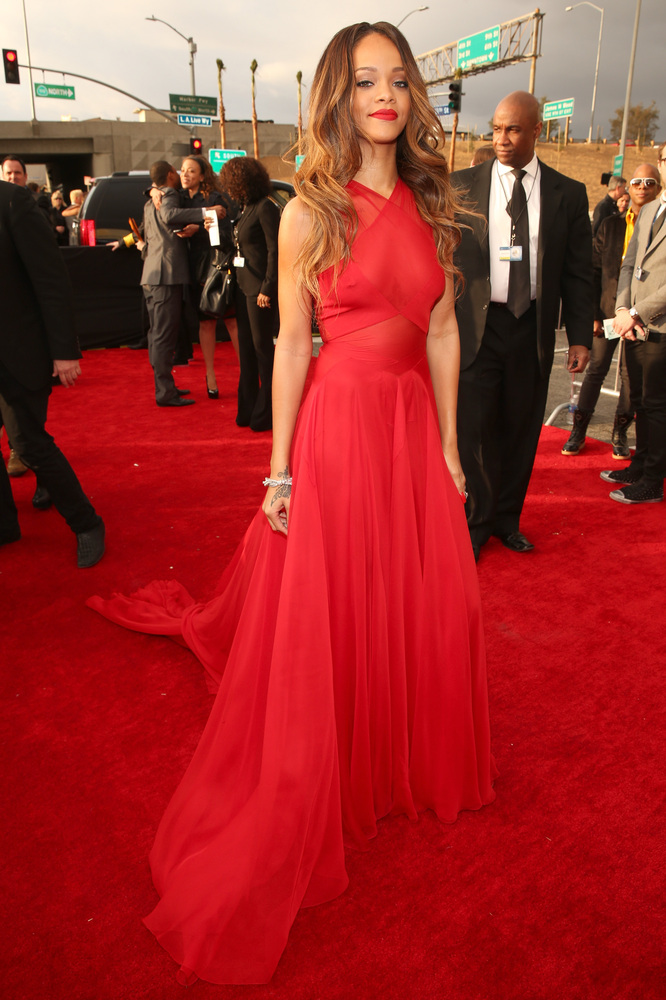 Rihanna
Ladies and Gents, RiRi really brought it out last night! Everyone anticipated she would be the one to rebel against the Grammy's requests, but instead surprised us all with this stunner. I just don't like it's sheerness, but other than that, gorgeous!
Solange Knowles
Ok, so don't look at the hair, but the dress is beautiful. It truly epitomizes Grammy red carpet style. It's an award show dress, yet the color and bedazzling bring it down a bit. I'm not a fan of the pink shoe, I would have gone with a camel color, but I had slim pickings on what to put on the Better Dressed list, I can't get too picky. Oh yes, to acknowledge the hair, while it isn't the greatest, Solange is known for her ever changing hairstyles. Give her props, people, her sister is one of the biggest pop stars in the world, but yet she still knows how to be her own person and brand herself.
Almost Better Dressed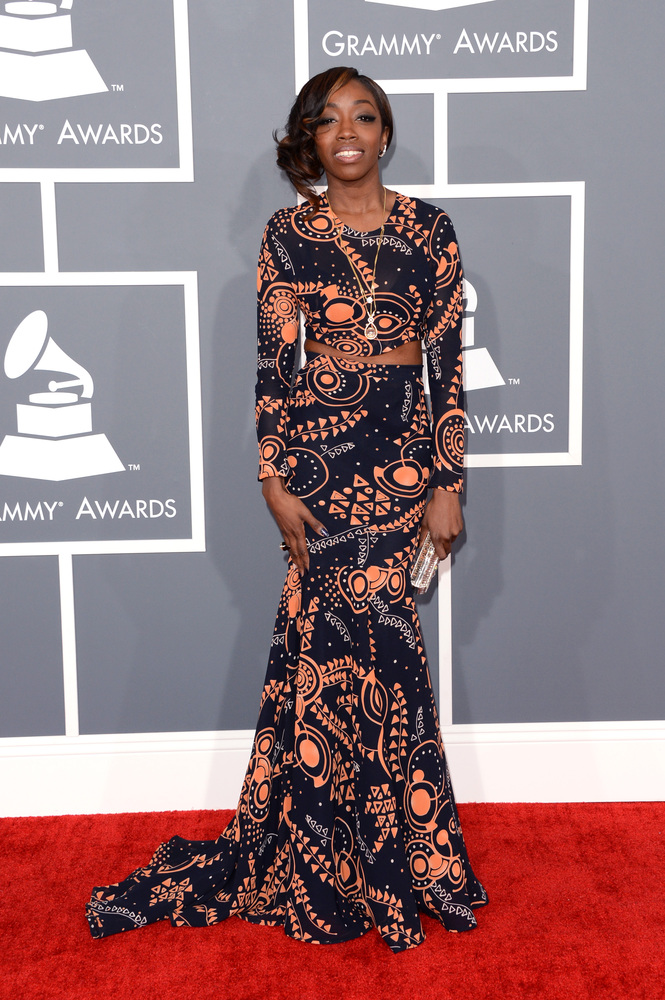 Estelle
You may think I'm crazy, but I'm actually digging this dress. A little intergalactic space odyssey going on at the Grammy's, but I think its duality is fitting for the Grammy's. The silhouette is intended for a posh affair, but the print brings it down a notch. This was intentionally going to be on the Better Dressed list, but then I saw that it's a crop top and a skirt rather than a dress with a belt and the space odyssey descended down to Almost Better Dressed. Sorry, Stelley.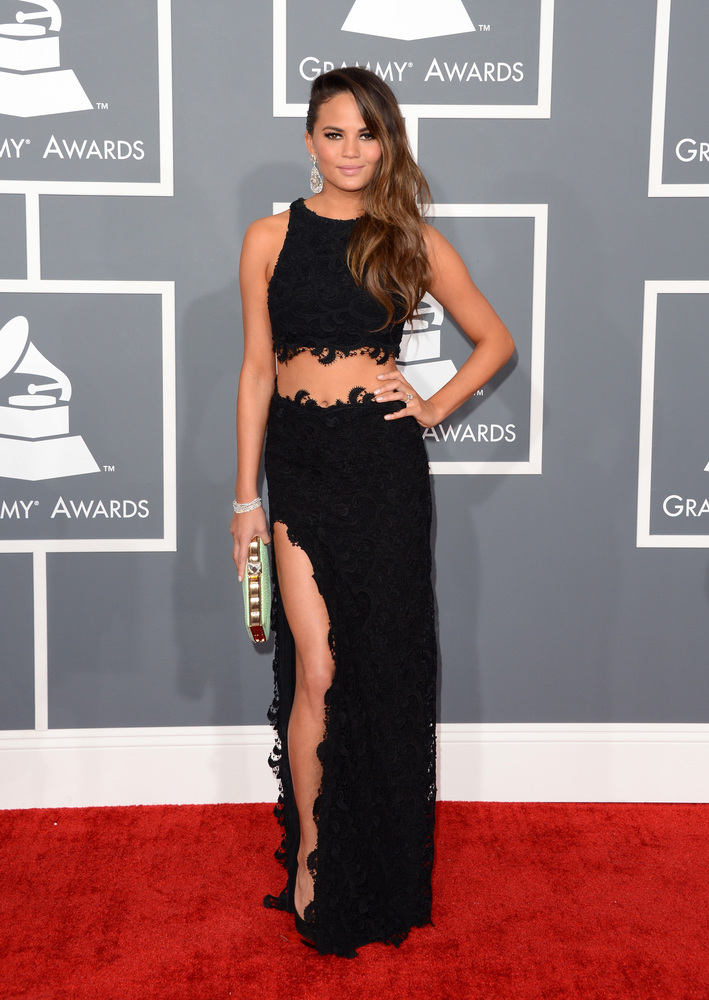 Chrissy Teigen
Absolutely gorgeous, if only it weren't cut out in the middle! The hair, the makeup the minimal jewelry all perfect, but the cut out in the middle screams "I'm a Sports Illustrated Swimsuit Model!" Oh, fitting.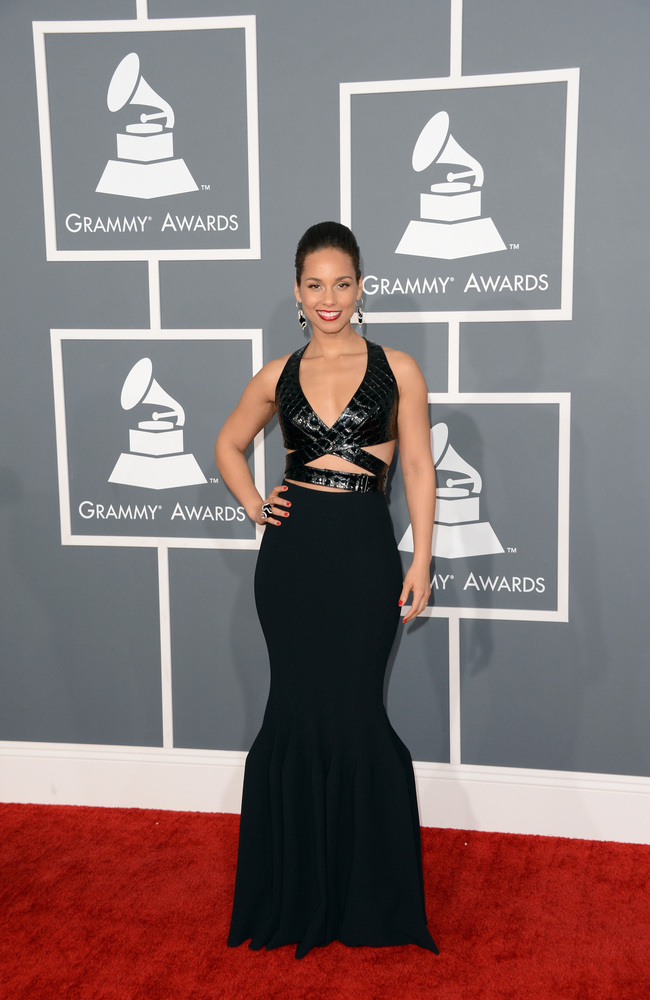 Alicia Keyes
Again, with the cut out! Would have been a Better Dressed contender if only not for the duct tape around the torso! And the bee-hive bouffant, not a fan.
Worst Dressed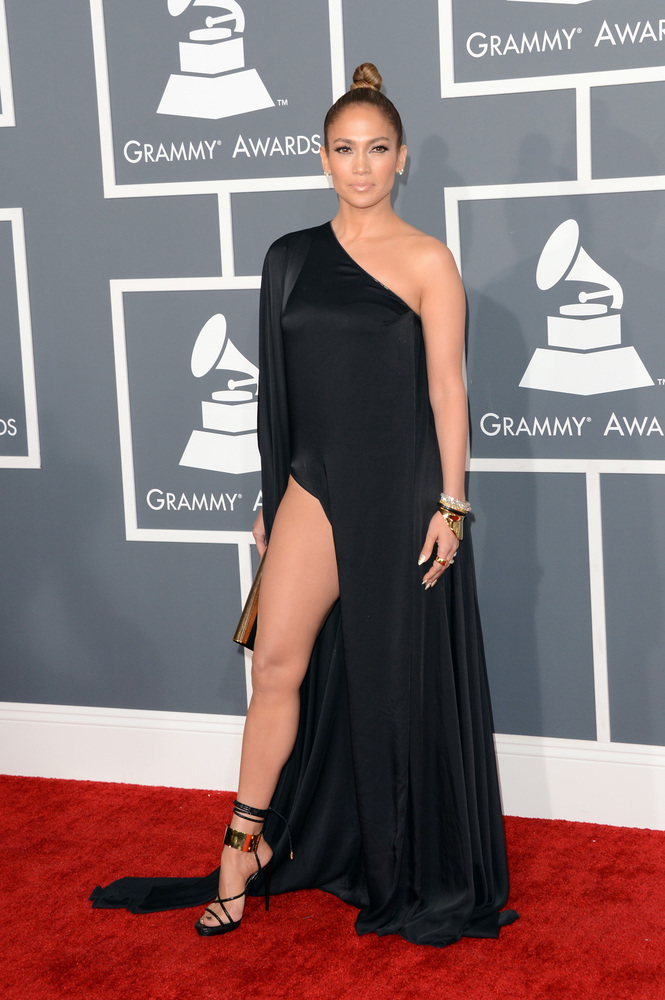 Jennifer Lopez
And this would be considered the broke ass version of Jessica Biel's dress.If it didn't have the slit up the side she would be up there with JT's wife, but oh, wouldn't it be the same dress? Everyone is saying that the dress and pose is reminiscent of Anjelina Jolie's dress at the Oscar's last year. I think JLo just wanted some publicity so why not emulate one of the biggest A-listers to get some?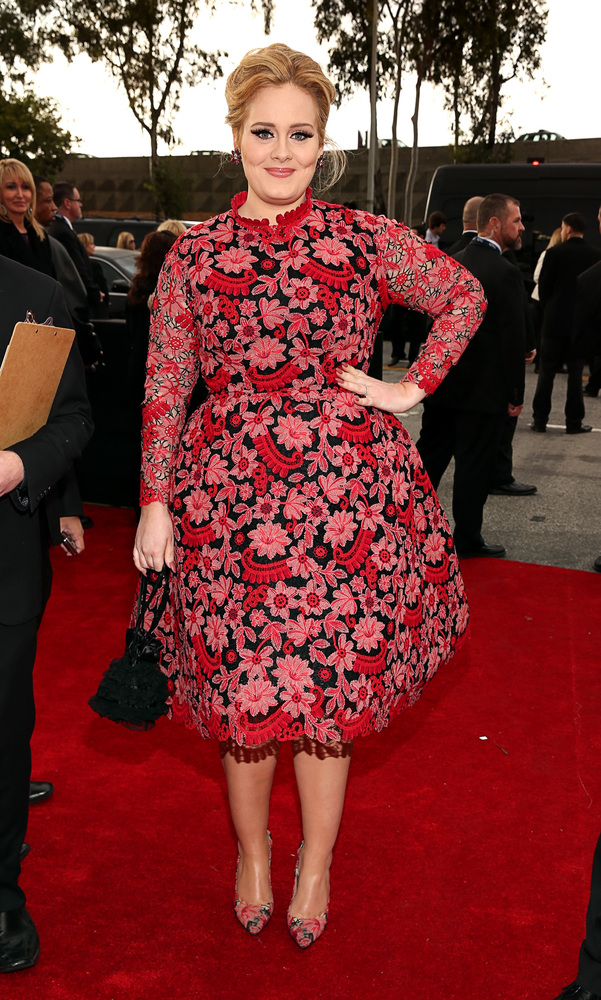 Adele
Flower Power? And the shoes match, need I say more?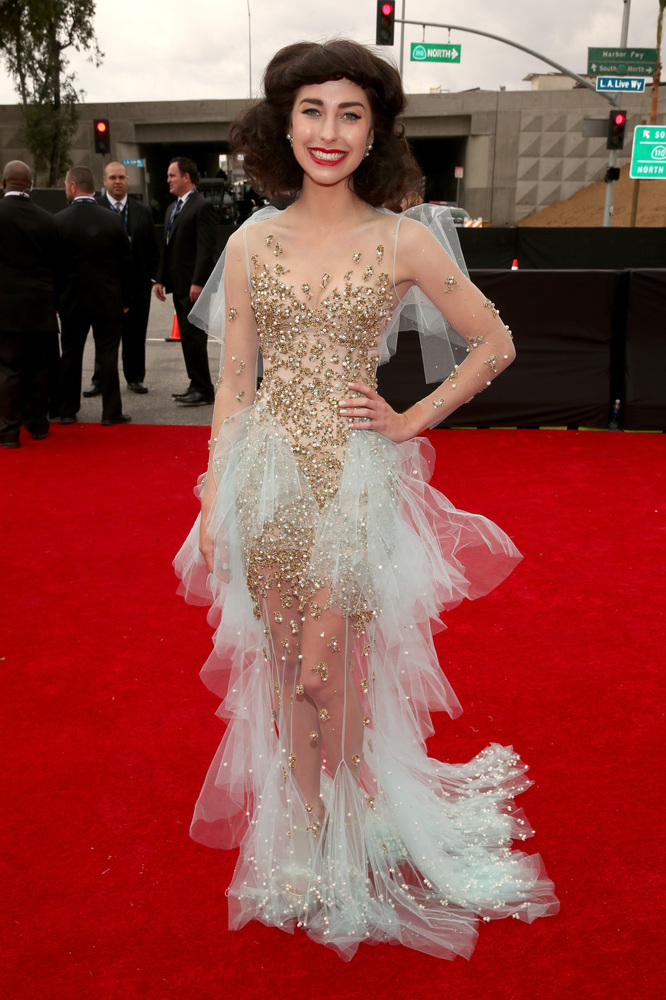 Kimbra
Was Bjork's Oscar Swan Dress of 2001 taken? Or maybe you just came from the ice capades and it's your version of comicon, dress like your favorite character? And who are you? Michelle Kwan?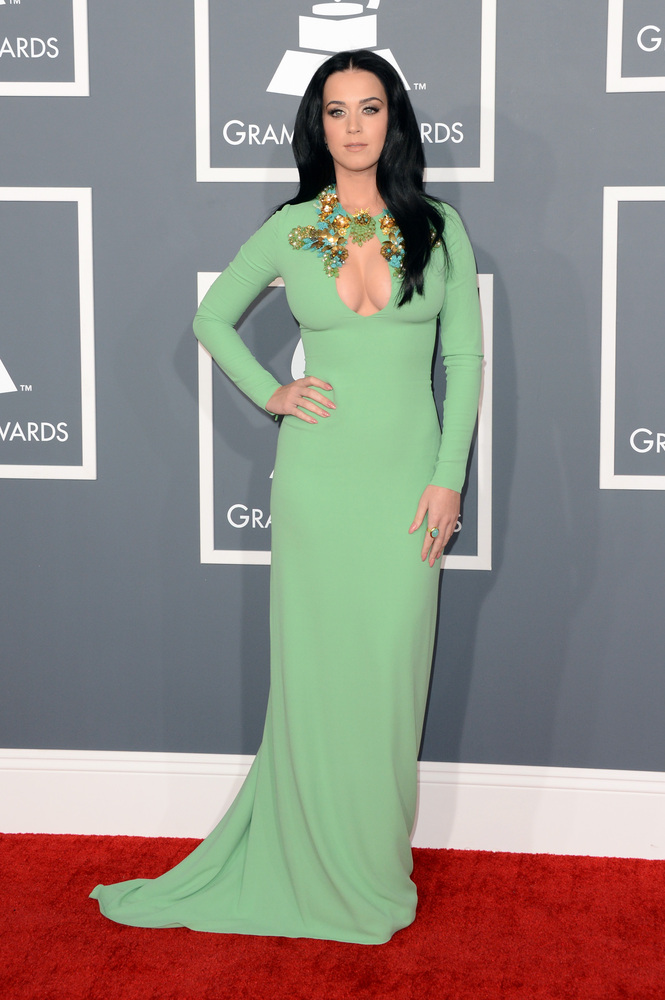 Katy Perry
The color, the cleavage baring slit and the supersized broach right in the center just doesn't cut it. I don't care too much for the seafoam green either, it looks like a pale version of Kermit the Frog who is feeling a little woozy.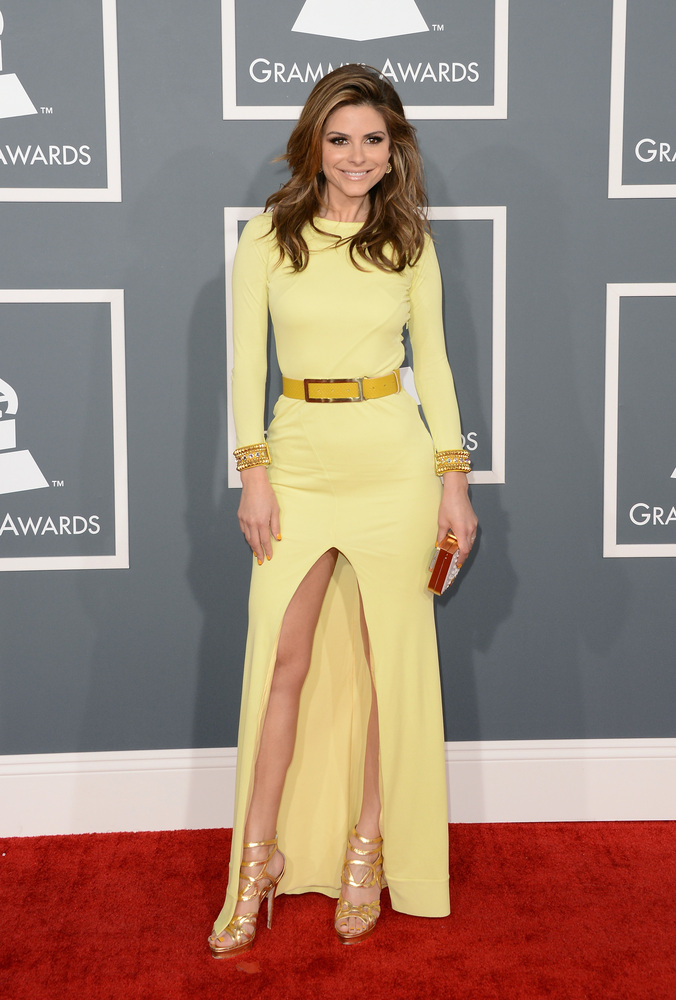 Maria Menunos
Girlfriend, uhh no. The color, the belt, the slit. I don't need to see...yeah, no.
And Beyonce. Beyonce, Beyonce, Beyonce. I'm not going to put you on the Worst Dressed list, it's just that you aren't properly dressed for the event! Didn't you get the memo? You and Jay aren't going to the 40/40 club after the Nets game, you're going to the Grammy's and you're going to win something. Step it up!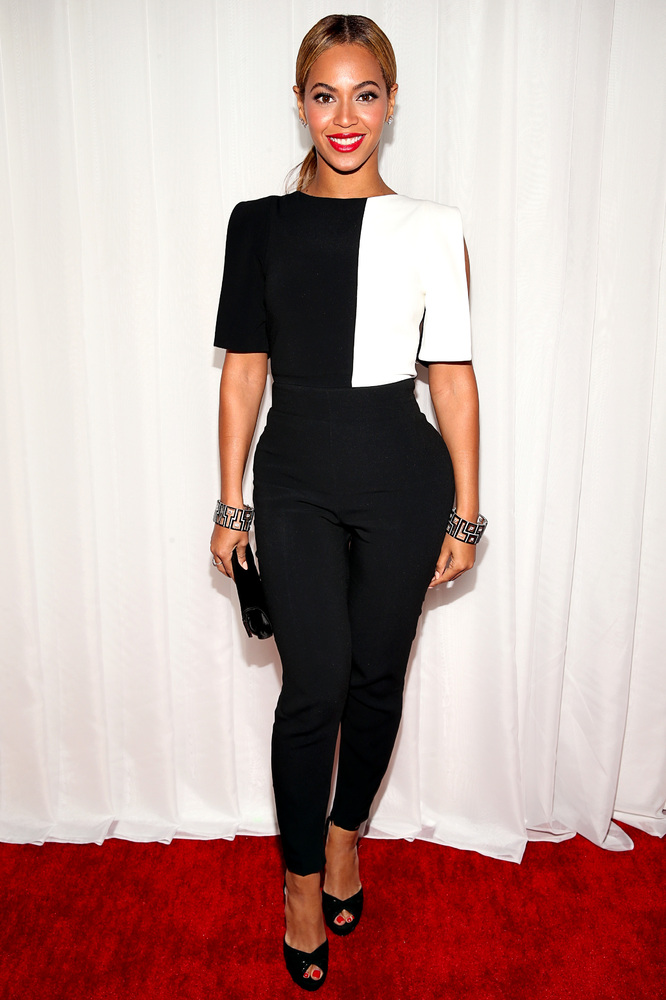 Beyonce
And of course, I must end with the Queen of Red Carpet Corresponding, Giuliana Rancic.
Giuliana Rancic
Love, love, love her dress. Perfect fit for the Grammy's, nothing over the top but still stepping it up for an award show. I would put her on a BEST dressed list, except I think correspondents should be separate, it's like critiquing Jim Lehrer on his response, or lack thereof, to Romney's Big Bird spectacle. Oh, I guess we kind of did.
And that's it. There were many, many more that could have been on the worst dressed list, but why waste any of our time. I thought the SAG awards were bad compared to the Globes this year, but the Grammy's really were the worst. I think it's just that I don't care for the risque torso baring ensembles. I like it covered and classy a la Giuliana.
The next award show is the Oscars and I'm expecting some serious stunners. So Nicole, lets stop wearing the same dress in different colors, I thought I only did that with $8, v-neck, small pocket Target shirts.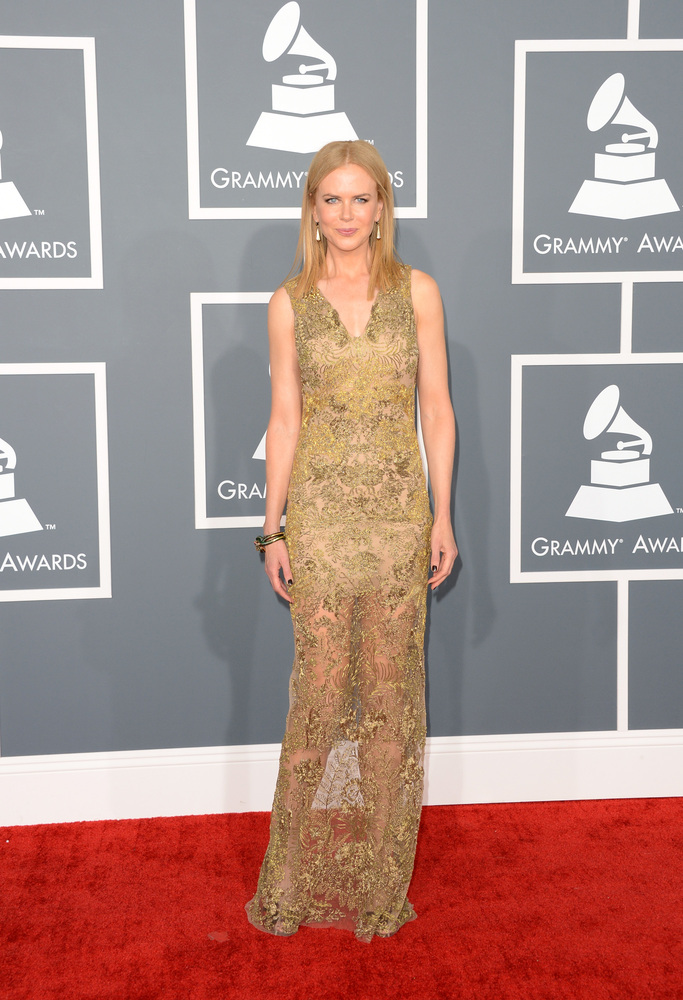 Nicole Kidman- Grammys
Nicole Kidman- SAG Awards
Click below for citations...
Images