My girlfriend and I were doing some serious shopping damage this past weekend when we came across the high end handbag section of Saks 5th Avenue. I was like Augustus Gloop eyeing the chocolate river for the first time, staring in amazement at the svelte, luxurious line-up of expensive purses that I see carried by celebrities in Us Weekly. From Chloe to Prada to Rebecca Minkoff, they had it all. With two small children I rarely go shopping, and if I do I don't have time to peruse purses that I choose not to afford so to be able to walk through this fashion museum that to others is like picking up toilet paper at Target, a necessity and a little excitement when splurging for the two-ply soft stuff, was a perfect Sunday afternoon made.
And so as we were looking around we first stopped at the Chloe bags, examining the colors and chit chatting with a couple of the salespeople (I'm shocked that they spoke to me, did they think I was going to throw down a couple grand on a bag? Ha! Perhaps they were desperate for a sale.) From Chloe I noticed a large corner with the label Reed Krakoff. Hmm, I thought, what is this high end designer? And so my friend and I walked over to examine this mysterious high end designer. How is it I am unfamiliar with a purse line that is neighbors with other status symbol labels such as Prada and Michael Kors?
As we walked into the corner my eyes were quickly drawn to this royal blue satchel.
If I were the type of
person who threw around the word "love" I would love all over this purse. The color, the size, the silhouette my former purse obsessed self would have seriously considered splurging, or maybe just perused the internet in a tormented frenzy stopping at nothing to find something affordable and almost as stylish.
The saleslady walked over with us and heard me mention to my friend that I had never heard of Reed Krakoff. The surprisingly friendly Saks saleslady (Seriously, does she need to make a sale to rent her next Chanel handbag from Bag Borrow or Steal?) mentioned to me that Krakoff once was a designer at Coach and then left to start his own line. I did jump on the Coach bandwagon years ago because I truly liked their style, except for the bags with the C's splattered across them. I thought the style was very classic yet trendy, but with it becoming such a fad I let go of buying more Coach items. It was just too trendy and then too passe. So perhaps his own line would be something of adornment to me? After perusing the store more and then finishing our marathon shopping day I went home to do some serious wiki research.
So apparently Mr. Reed Krakoff exudes east coast, yuppy chic. He is the Executive Creator Director of Coach, the man who takes credit for the boom of the brand within the last ten years. Krakoff grew up in Conneticut where Martha Stewart catered his mother's house parties. He is married to the daughter of the former President of France, Jacques Chirac. Suffice it to say, Reed is not a poor boy who worked his way up the ranks story, this is a man that exudes wealth because he comes from it. Thus it is fitting that his handbags represent the lifestyle that is him.
And so I decided to check out more of his handbags, after falling in love with the blue satchel and I must say I do love his style! It's very simple yet elegant and the color palette used is just stunning.
I adore the structure of this bag. Large and easy to stuff a couple of sippy cups in, but then why would I ruin a $2000 bag with milk and goldfish? But perfect bag for when I do go back to work!
And the same style comes in blue! I must find a job immediately to a.) pay for the bag and b.) to have a necessity for the bag.
I love a white bag, love love love a white bag. Nothing better than small handles to wrap around the wrist.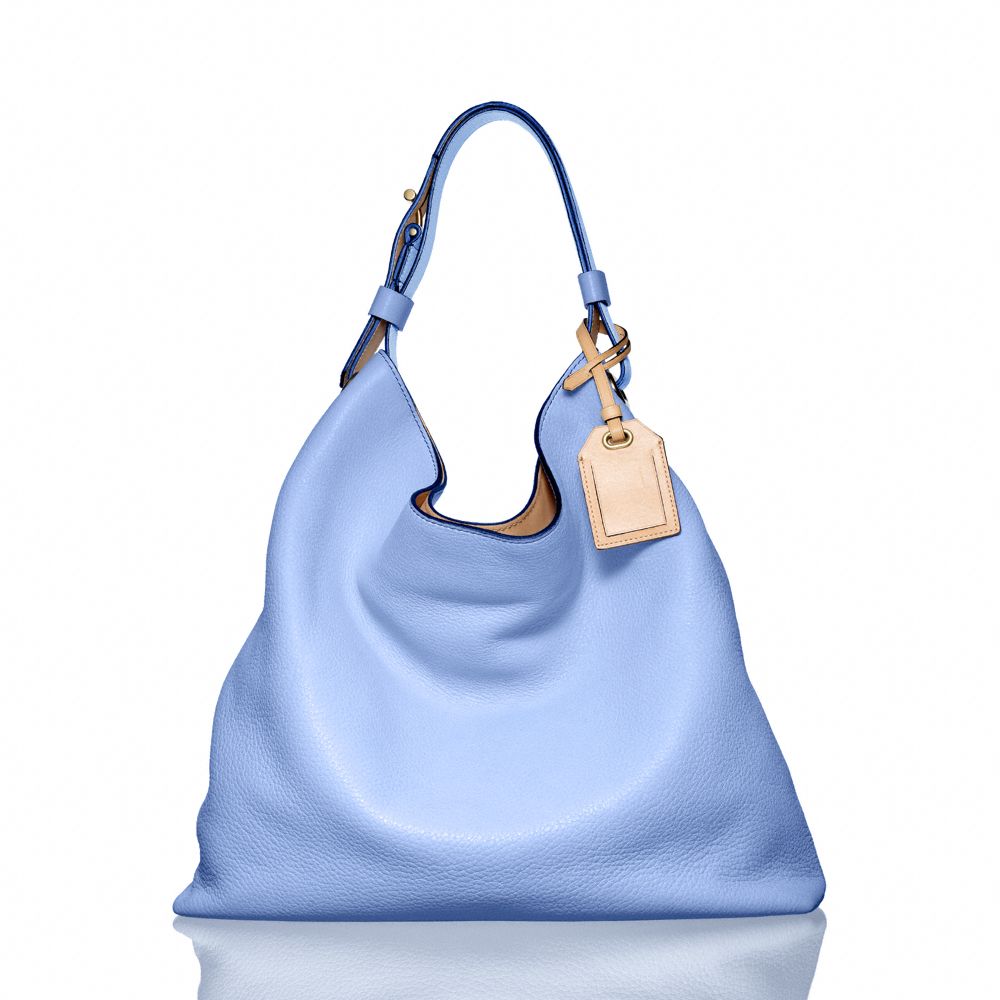 I also love the hobo bag. It's perfect for throwing items in and swinging it over the shoulder. It looks chic yet also resourceful as it's harder for a thief to sneak their hand into the opening and take your wallet!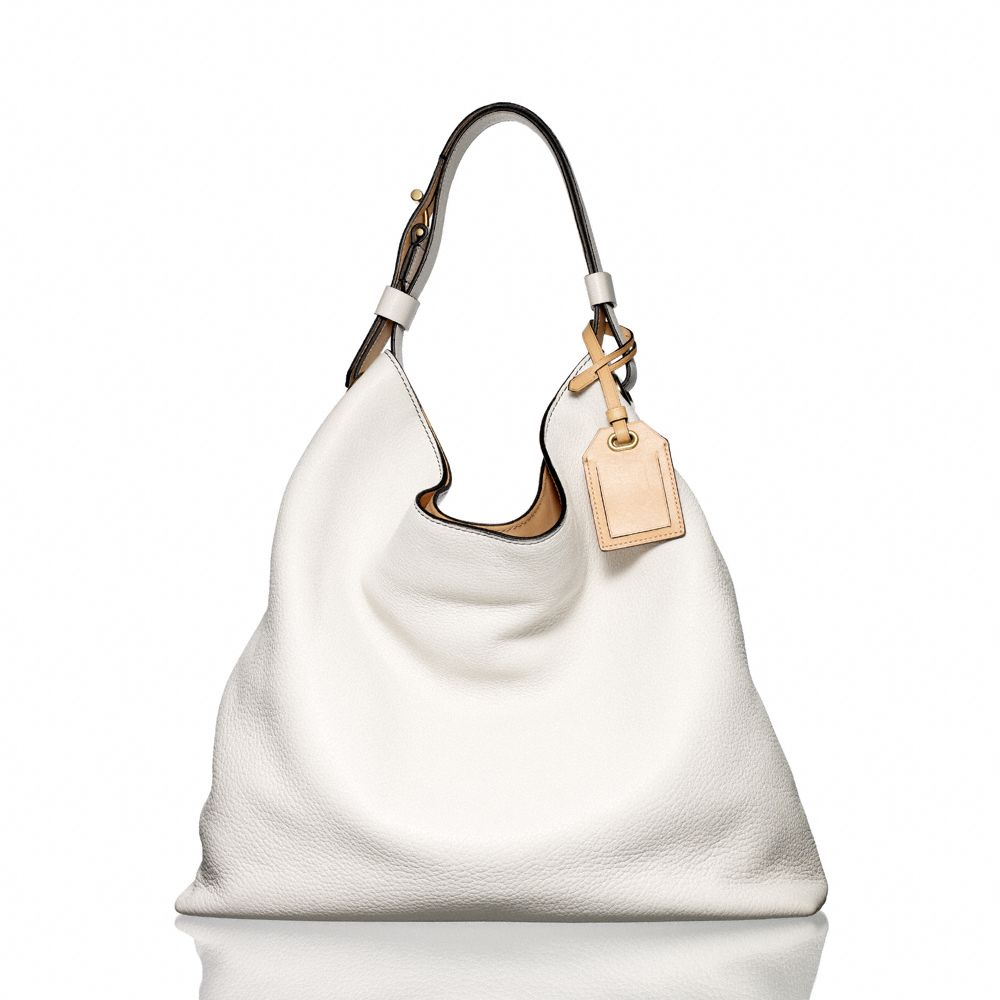 The purse in white! Need I say more? This is a far cry from my 2002 black Nine West hobo that I am still guilty of wearing.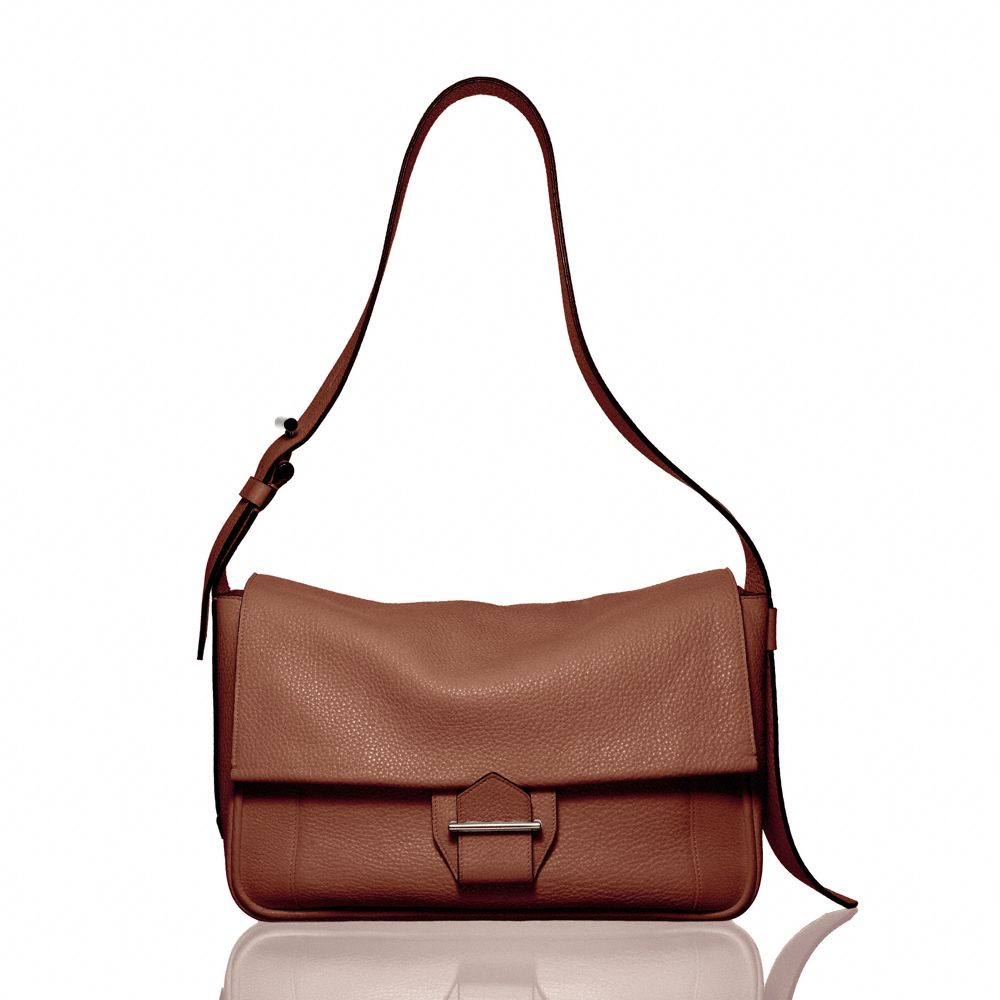 Not exactly my style, but something about it drew me to it, I think it was that I initially saw it in white, which I loved. But I decided to show another one of the designer's color tones.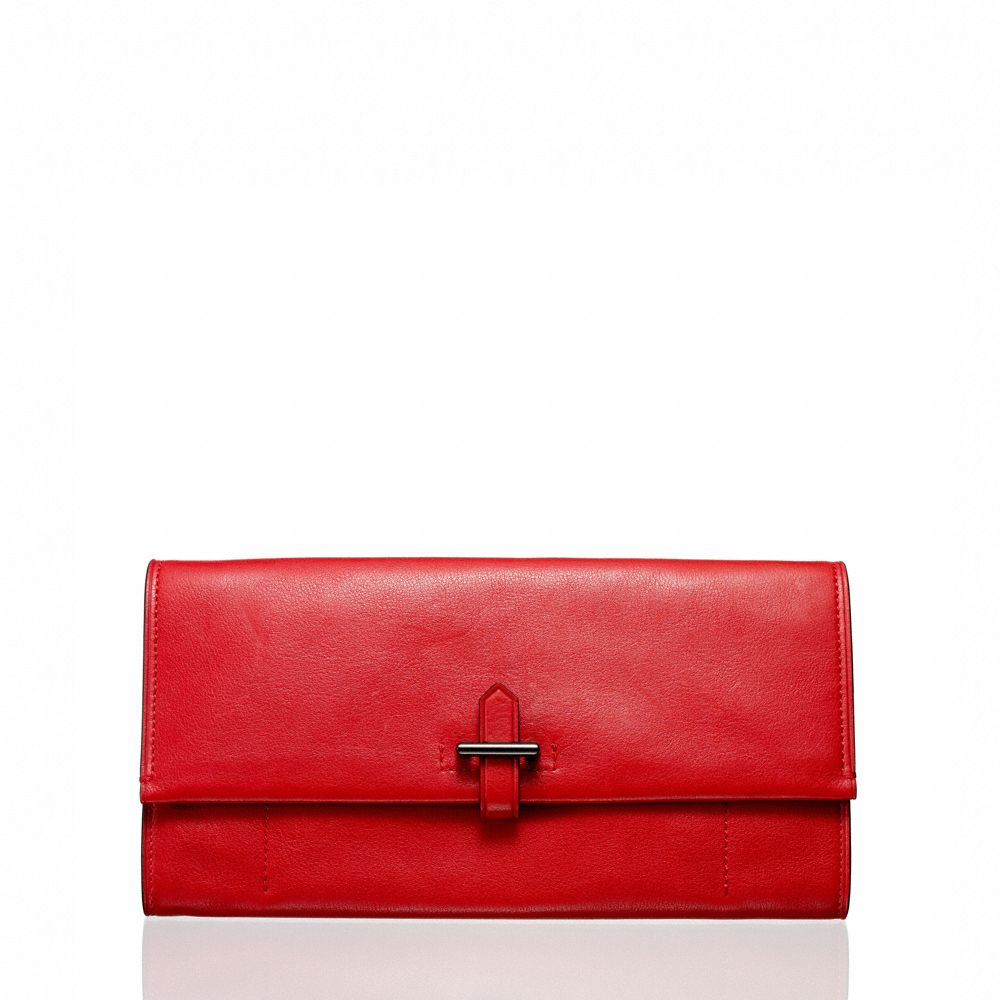 This deep, rich, luscious red is vibrant on this clutch. It would be striking juxtaposed a simple black dress.
And then I saw that Reed also designs clothes and shoes! But my excitement was quickly tamed, his style is a bit banal, just lacking any personality. Not exactly my cup of tea, but apparently many celebrities have worn his stuff including Michelle Obama who wore it to the President's swearing in ceremony!
Somehow the simplistic nature of Krakoff's style of purses did not carry out well on his clothes. Granted, he is a high end designer so people love his stuff, but I just find the look to be very blah. Or perhaps I'm just fashionably ignorant.
Pretty color, but I dislike the asymmetry. And what is the material?
Again, beautiful cobalt blue, but what's with the yarn look?
For those of us that do not have a Carrie Bradshaw sense of style, this is far too masculine for me and I know that style is on trend, but I still dislike it.
Mesh peep toe booties? First of all, I never liked peep toe boots, add in the mesh and that's a big negative.
Despite having garnered quite a few items of clothing on my shopping adventure, it was a grand success because I was able to discover a new designer. Again, laugh at me if you must, I understand his line came out three years ago, but much like Robin exclaimed on How I Met Your Mother, Canadians catch on to fads about a decade later (Recall Robin Sparkles, a knock off of Debbie Gibson and Tiffani combined, of the 1990s?) I am the thus like the Canadian fashionista, it takes me time to pick up on what is relevant (But I'm not Canadian).
So basically now I have another handbag that I admire but will never shell out the money for. Ahh, Chanel, Prada, scoot over. There's another handbag about to share the bench with you.
Click below for image sources.